Generally, owners of the real estate are free to dispose of their real estate and choose the buyer of their real estate themselves. An exception is the institute of pre-emption rights, as well as a special sales procedure for the sale of agricultural land, forest or farm.
In accordance with the Agricultural Land Act, a property owner who wishes to sell agricultural land, a forest or a farm must submit an offer for the sale of the property to the administrative unit in the area where the property is located.
The offer must contain information about the seller, information about the property, price and any other sales conditions. The administrative unit then publishes the offer for sale on the notice board of the administrative unit and on the unified state e-government portal. The offer is published for fifteen days. During this time, the deadline for accepting the offer runs. Within this period, the offer can be accepted by anyone who wants to buy the offered land. The offer is accepted with a written declaration of acceptance, which must be submitted to the administrative unit.
After the deadline for accepting the offer, the administrative unit informs all offer recipients and the seller about who accepted the offer. The notification also contains information on whether any of the recipients of the offer have pre-emptive rights.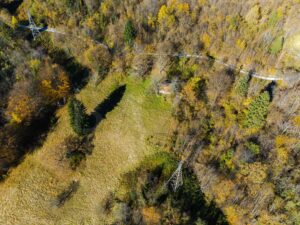 Right of pre-emption
When purchasing agricultural land, forest or farm, certain buyers have pre-emption right in the following order – co-owner; a farmer whose land, which he owns, borders the land that is for sale; lessee of land for sale; another farmer; an agricultural organization or an individual entrepreneur who needs land or a farm to carry out agricultural or forestry activities; The Agricultural Land and Forest Fund of the Republic of Slovenia for the Republic of Slovenia.
If none of the pre-emptive beneficiaries exercise the right of pre-emption, the seller may sell the real estate to anyone who has accepted the offer in time and in the manner prescribed by the Agricultural Land Act.
Application for approval of legal transaction
The buyer who enters into a sales contract with the owner of the property must then submit an application for approval of the legal transaction. The application is submitted to the administrative unit within thirty days after the deadline for accepting the offer. The administrative unit approves the legal transaction with a decision. The parties in the approval process are contractual parties and all those who have accepted an offer and have submitted an application for the approval of a legal transaction within the prescribed period.
The administrative unit can reject a legal transaction if pre-emptive rights have not been respected or if the agricultural land, forest or farm is sold at a different price or under different conditions than was stated in the published offer.