Buying real estate is an important decision that requires thorough market analysis. In this article, we will explore the most desirable neighborhoods in Ljubljana for buying apartments and houses.
Center
The Center neighborhood is the heart of Ljubljana and attracts many people due to its proximity to cultural, historical and business centers. Here you can find a wide selection of apartments, from small studio apartments to luxury penthouses. The Center neighborhood is ideal for those who value lively city life, proximity to restaurants, shops, cafes and cultural events.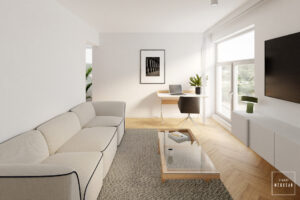 2-room apartment, Ljubljana Center
Bežigrad
Bežigrad is a popular neighborhood due to its proximity to the center, excellent infrastructure and a diverse range of real estate options. Bežigrad is attractive to those who want to live in a quiet environment with green areas, while having access to important institutions such as universities, hospitals and shopping centers.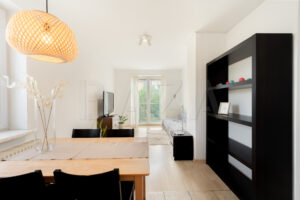 2-room apartment, Ljubljana Bežigrad
Šiška
Šiška is a neighborhood known for its diversity, from quiet areas with houses to lively blocks of flats. This area offers many housing options for both families and individuals. Šiška has a good transport connection with the city center and offers many possibilities for recreation in nature, such as parks, forests and sports facilities.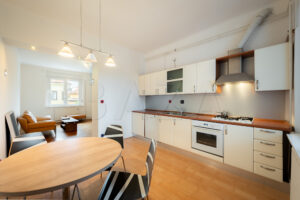 3-room apartment, Ljubljana Šiška
VIč
The Vič neighborhood is located in the south-eastern part of Ljubljana and is well connected to other parts of the city and transport links. It has good access to the motorway junction, which enables easy and quick access to other parts of Slovenia. Here you will find a diverse range of houses, from traditional houses to modern new constructions. Vič also offers good infrastructure, such as schools, kindergartens, shopping centers and sports facilities.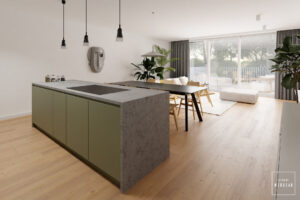 Terraced house, Ljubljana Vič
Rudnik
The Rudnik neighborhood is located south of the center of Ljubljana and is known for its peaceful and family nature. The Rudnik is attractive to those who want to live close to nature while having good access to public transport and other services.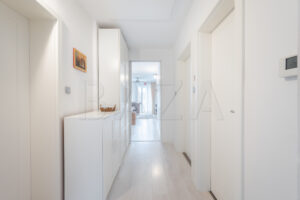 4-room apartment, Ljubljana Rudnik
When deciding to buy a property, it is important to consider your own preferences and needs and consult with experts to find the best options that meet your wishes.