Do you want to sell your house and don't know how to do it? You can upload your ad on different platforms and take care of the process yourself. But are you ready to invest all your resources in the process? If you want to save time, sell quickly and well, and have help in carrying out a long list of procedures related to the sale of a house, do not hesitate to rely on a real estate agency.
Agencies charge fees, but they also offer services that make selling a property much easier and faster.
Before you offer your property for sale and decide to sell it with a real estate agency, it is recommended to talk, consult and evaluate the conditions offered by each of them (fees, services, etc.).
Why sell an apartment with the help of a real estate agency?
Although many people decide to sell their property themselves in order to avoid the costs of an estate agency, soon after placing the ad they decide to leave the management of their property to a real estate agent because they are overwhelmed with requests, do not know how to coordinate visits, it is too stressful for them or they don't know how the real estate market works.
If you sell your apartment through a real estate agency, they will accompany you from the beginning to the end of the deal, advise you on the price, schedule visits, obtain the necessary documentation and generally save you time and headaches.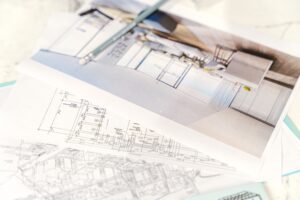 Advantages of selling with a real estate agency
The help of a real estate professional will always be crucial when selling your home. Remember that from the moment you put it on the market, your home will be competing with other homes for sale in your area or neighborhood, so you need to be well informed to make your home stand out from the crowd. Likewise, if you have little time to deal with a large number of visits, phone calls, emails, offers, etc. Advantages of cooperation with real estate agencies:
Knowledge of the market
Many houses come on the market at an uncompetitive price, so they stay on the market for a long time.
When you hire a real estate agent, they will be responsible for conducting market research and pricing the property, taking into account future prospects and other knowledge not usually available outside the industry. Since their percentage of payment is based on the selling price of the property, they will always try to sell it for the best price.
Less stress
Anyone who has ever submitted an ad through the portals knows how stressful it is to deal with all the calls and requests for information. The real estate agency takes care of all the interested parties (calls, emails, WhatsApps, etc.), manages them, filters them (defaulters, people with criminal records, etc.) and schedules visits so that the seller can relax. Avoiding fees often leads to neglecting obligations and creating additional stress that rarely pays off.
Get the time
The biggest advantage of hiring a real estate agency to sell your house is the time it will take you to close the deal, because the agency will have the same interest in the sale as you and will try to get everything done as quickly as possible. The best real estate agencies can also have in their portfolio buyers who were already interested in other properties similar to yours, at the same time, the property will be more recognizable, as it will be published on various online portals, the agency's website, their internal newsletter, etc.
Documentation
A real estate agency will process all the necessary documentation for the sale of real estate, processes and procedures that many owners are often unaware of. Among other things, they will, for example, provide documentation on the building permit, use permit, provide archival documentation on the real estate.
Legal advice
The real estate agency provides legal and tax advice throughout the process on how to carry out the process. For example, what are the costs arising from the sale, what taxes are payable, are you entitled to deductions, etc. A good real estate agency will handle all these questions.
They act as an intermediary
Another important advantage is that they act as mediators, which is especially important in real estate resulting from divorces and inheritances. If there are disagreements between the two owners, the realtor will find the best solution to continue the transaction.
How to choose a good real estate agency?
Here are some questions that can help you choose a good real estate agency:
– Presence on the Internet: nowadays, almost all purchases and sales begin on the Internet. It's true that "for sale" signs are still in use, but the place where houses are really being sold is on the internet. If the agency has a profile on real estate portals and publishes attractive ads with good photos and videos, this is a good indicator.
– Knowledge of the area: a good real estate agency will know the prices in the area where your property is located and will have a portfolio of potential buyers.
– Good customer service: selling a house is a very important moment in life. A professional real estate agency will be ready to resolve all the owner's doubts and ensure a careful and patient treatment.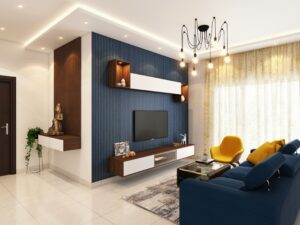 What services do real estate agencies offer?
There are different types of agencies, so services may vary from one to another. There are online real estate agencies and physical real estate agencies.
Some of the services provided by estate agents include:
– Publication and promotion of an ad for real estate on the Internet.
– Attracting customers.
– Market research and advice on selling price.
– Valuation: estimating the value of the property.
– Organization and planning of tours.
– Filtering interested customers to optimize time.
– Carrying out formalities and obtaining the necessary documentation to complete the procedure.
– Follow-up of the customer from start to finish.
– Preparation of contracts and documents (deposit, purchase and sale, advance payment, etc.).
The BAZA agency provides all the above-mentioned services.
Welcome.