The war in Ukraine is having a serious impact on the global economy, and many citizens are beginning to see the consequences of this war, which still has no end in sight. But while we are undoubtedly in a time of some instability, one sector that is providing security when it comes to investment is real estate. Buying a home is currently a very safe value. Why? These are the reasons.
Every day we wake up to the news of rising prices for electricity, gasoline, gas, food and many other products due to galloping inflation resulting from the war between Ukraine and Russia.
The current human barbarism in Eastern Europe is exacerbated by a crisis with economic consequences that are difficult to predict.
However, there is reason for hope. Buying a home today is one of the best ways to make the most of your investment and get the most out of it.
If a few years ago the coronavirus pandemic also disrupted our lives and caused widespread panic in all sectors, including real estate, the situation has changed for the better and the worst moments are now behind us.
To confirm this claim, we only need to refer to figures from the Office for National Statistics, which state that 2022 was a year of recovery, with more than 13,300 home buying and selling transactions.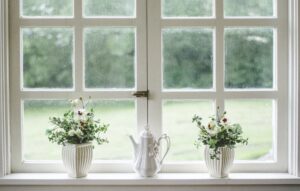 Housing as a safe investment
Investing in housing has always been considered a safe investment. The main reason for this is that its value increases over time.
While a new car loses value as soon as it hits the road, the opposite is true for a flat. Over time, its value increases, and so does the potential for economic returns.
Investments in apartments are stable: In fact, they are one of the most stable investments as they are not subject to major fluctuations.
Economic conditions may improve or worsen, but your home will retain its value for many years to come.
The Slovenian real estate market depends on many factors, such as the development of the crisis, rising energy and food prices, demand and supply, but our country is a safe investment in real estate due to the quality of life, food and climate.
This is more convenient than saving
One of the positive aspects of real estate investment is that you build up a pretty safe asset. The interest rates at which you deposit your money in the bank can change a lot over time, as can other variables such as inflation.
On the other hand, the loan installments you will pay for the property do not change much. In addition, by renting this property, you will have a secure income in case of any unforeseen events.
Capital gain
If you do your homework when buying real estate, the future will be very favorable to you. Why?
Who knows if they will start building a good road next to where you plan to buy a house. Who knows if eventually the area will become nice and safe, with good shops and parks nearby, ideal for your family to start a new life there? Or even for other families who will want to rent your property.
Over time, the value of your home could increase significantly. Therefore, it is very important to thoroughly evaluate the location of the apartment or house you want to buy.
Income from rentals
It is not necessary that the property is used exclusively for residence. In times of scarcity, there is a chance that an apartment that you rent at a good price and is located in a good location can become a secure source of income for you. All you have to do is equip and maintain it properly.

Financing options
Do you think that buying a property is too challenging? You are mistaken.
Financial institutions are always ready to approve favorable credit options in a period that suits you best. To take advantage of them, you just need to be on top of your financial obligations and seek good real estate advice.
Real estate as security for your children
Accidents come without warning. They come suddenly, without the family even thinking about them. What would happen if a terrible tragedy suddenly happened or if you lost your job? In this case, what would you leave to your children so that they could create a good life for themselves?
By investing in real estate, you will be able to financially secure the future of your family.
You have assets
Assets are always a kind of plan B in times of severe crisis. If there is ever a major crisis in life, it is good to be able to pledge or sell your assets.
After retirement
As already mentioned, the variables in the economic field of the country can be very unstable. Interest on money deposited in bank accounts, inflation and a country's reserve funds can change a lot depending on the economic management of the government of the day.
As a result, your pension payments may end up being very small compared to your living needs. Therefore, having a property that you can sell or rent to someone else equates to a significant income that will be available to you when you need it.
Buying an apartment is still an interesting value investment, which is why the BAZA agency offers you the best real estate portfolio here. The properties we manage are always synonymous with quality. You will find them in the best areas of the city and always with the guarantee that you will receive personalized service and attention from the first moment.