Provence, or "French country", is very popular among people who want to bring a touch of country charm to their home, while maintaining the elegance of a French house.
The Provençal style takes its name from the region in the south of France, known for its picturesque landscapes, intoxicating floral aromas, whitewashed streets and delicious cuisine. In the XVII. century, representatives of the bourgeoisie in their attempts to escape from the strict classical lines and the bustle of the city began to settle in a distant province. Inspired by the local beauty and village life, they arranged their new homes in a simple yet elegant way.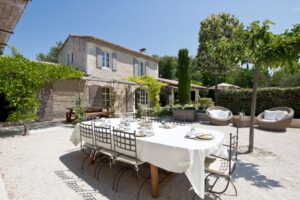 Today, the atmosphere of the French countryside still fascinates many with its unique energy that provides relaxation and rest from the daily hustle and bustle. If you want to fill your home with light Mediterranean charm, comfort and harmony, the Provençal style is an excellent choice for both; a country house or a modern city apartment.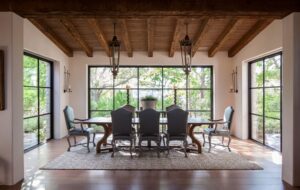 Furniture in the Provencal style combines two features: elegance and functionality. The main focus is always on the material from which the furniture is made. Preference is given to light wood: walnut, chestnut, ash, oak. The use of knitted and forged elements is allowed.
Doors and window frames are always wooden, covered with white paint. They can be artificially aged or decorated with flower paintings. In order to increase the penetration of natural light, internal doors with glass inserts are used. French window doors are perfect for this style. In residential design, they can be replaced by mesh windows.
Tiles and wooden planks are classic flooring in the Provence style. Light brown or terracotta tiles with chamfered corners should usually be used. Wooden floors are painted or untreated. As with the walls and furniture, the "aging" effect is used in the floor finish. France does not accept carpets, parquet, linoleum or laminate. Ceilings in the style of Provence are usually simply white or painted in light tones. In the design of a country house or an apartment with high ceilings, decorative or original ceiling beams are often used. As a rule, they are covered with a contrasting colour.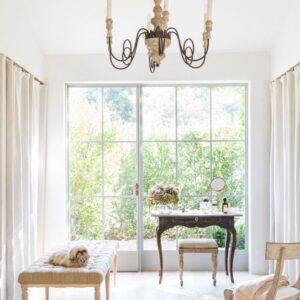 Creating a Provençal interior is not an easy task. But if you follow the basic rules, you will definitely create an unusual, cozy and comfortable home that will delight you and your guests.