All good things take time. It's no different with us. We founded our BAZA, back in 2019, with the aim of raising the real estate agency service to a higher level. We have noticed that, in the flood of real estate agencies, it is rare to find a service that would enable potential customers to take a holistic approach to the sale, rental, purchase or rental of real estate. Our holistic approach includes real estate valuations by licensed appraisers, the preparation of extensive, individualized marketing strategies for individual properties, the preparation of visual material for the sale and rental of real estate by professional photographers and architects, legal assistance from the beginning of the rental/sale of the property, and advice after the end of the cooperation and the assistance of highly qualified, licensed real estate agents specializing in individual regions in real estate transactions of all types.

In 2019, we saw an opportunity, grabbed the best experts on the market and founded an agency whose growth speaks in favour of our desire for quality real estate agency services. We, the founder, photographer and lawyer, started our work in a room on Tavčarjeva ulica, today we continue in the business premises on Miklošičeva cesta, with a much larger team of experts from the aforementioned fields. Our business has expanded from Ljubljana and its surroundings to the Gorizia Region, the coastal end (where we will open a branch in January 2023) and the Drava-Mura Region, where we are opening a branch today. This is also the main reason for the present soliloquy.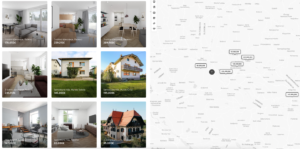 We have been successfully operating in the Drava and Mura Region since June 2022, where our Živa Štefanec takes care of our customers' needs. A born altruist, her love of working with people in need led her to study at the Faculty of Social Work. Her passion for entrepreneurship led her to obtain a second degree, and her career path led her from project work, where she managed development projects in the field of tourism and regional development, to the role of public relations officer in infrastructure projects at the municipal and inter-municipal level. She is currently involved in coordinating social activation for the long-term unemployed. Change is actually the only constant in life, and that's why she decided to try her hand at being a real estate agent.
The new office branch will be stationed in Murska Sobota, partly because of the sentimental attachment to our founder, partly out of sheer convenience. We feel that the Mura Region, as one of the last Slovenian places with affordable real estate prices, offers endless possibilities for our development and, as a result, greater satisfaction of current and future customers. The range of real estate, in addition to apartments, houses and business premises, also includes numerous collaborations with Slovenian investors, which are the result of detailed knowledge of the real estate market and past common references.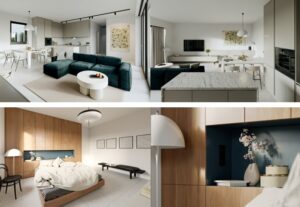 If you are selling, buying, renting or renting real estate, if you need legal advice, or are looking for ideas for furnishing your home or arranging your garden, Baza's experts are happy to help you.
We look forward to possible cooperation!
Your BAZA