How sweet is the idea of ​​a new garden! And even sweeter is the anticipation of the first draft of the design, which is a mixture of the landscape architect's ideas and your wishes. And then we have a plan and a planting scheme, and we find out that if we wanted to put all this up, we would have to shell out several thousand euros. For small seedlings? For a natural material like wood, which we have in all forests? For a stone?
We all notice that prices are still rising. Many times it seems unjustified, in sectors where you would least expect it. It is suddenly difficult to get wood for the terrace. At one point last year, the popular ornamental grass Calamagrostis brachytricha ran out all over Europe. What's happening?
We crossed the line and it shows. That's why at Magic Garden we have a lot of ideas, practices and tips on how to set up your garden in such a way that:
– the initial costs will be minimal and at the same time we will not give up our magical garden,
– over time, the garden will return what we put into it and the cycle will be complete.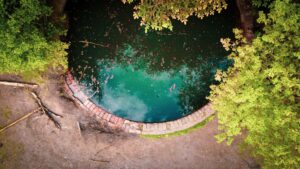 Where can we save?
1. We start the garden in stages
That's why it's good to have a garden plan! Since we can always have a "map" in our hands, we decide how to implement it. We start first with earthwork, which includes excavations, backfills, scarps and the rest.
1.1 We start with construction and earthworks
Let's say that our plan envisages the construction of a new terrace and path. We must prepare for the fact that the garden may look like a construction site and that we will have to make room for piles of sand, soil, and wood. In order to avoid damage to the newly planted plants, the ground work is done first, thereby laying a foundation that will not be interfered with for a long time.
1.2 Stage planting
The natural plant cycle itself helps us to divide planting into at least two stages. Most shrubs and trees are recommended to be planted in the fall and winter, as long as the plants are in their dormant period and the planting soil is not yet frozen. Most perennials are planted in spring.
2. Let's find alternatives – cheaper/better solutions
The gardeners will certainly do a good job. In order for the newly formed flower bed, which we decided to add to the edge of the lawn, to maintain its appearance and the health of the plants and to provide it with enough space, the gardener will provide:
– curbs that demarcate the grassland from the beam,
– seedlings,
– soil fertilizer,
– weed mulch,
– bark mulch
It gets stuck cost-wise when it comes to larger swath areas – more seedlings, more curbs, more work.
If we decide to hire a gardener, we discuss which of the listed things we absolutely must keep and which can be left out (being aware of the consequences). And we find alternatives, here are some ideas:
– we can have no curbs and trim the grass a few times around the beam that forces it in,
– seedlings can be planted over a longer period of time, for example X one year and added again the next year,
– fertilizer = compost (if we have it in the garden, we've won!).
– mulches are intended to protect the soil around plants from drying out, some pests, and weeds. Every cut grass that is placed around the plants is both fertilizer and mulch.
3. Let's also do something ourselves
When we have time, skillful or at least willing hands and vision, we can do something ourselves. Most of the work is really enjoyable and we learn a lot during the process.
Mina Lunder
https://www.magicgardendesigns.com/